The time in North Cyprus is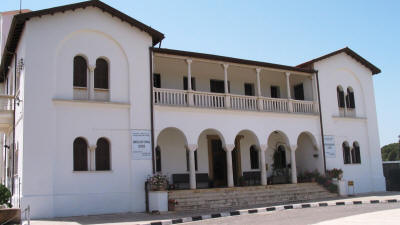 Guzelyurt Museum of Nature and Archaeology
The museum of nature and archaeology is situated next to St Mamas monastery. The building was originally the palace of the Bishop of Morphou, and up to 1974 housed town offices. It was opened as a museum in 1979 after restoration.
The ground floor displays a collection of stuffed animals native to Cyprus. The upper floors of the museum houses the archaeology section with displays from the Neolithic and bronze ages. In the second and third rooms there is a display of finds from the Tumba Tou Skuru settlement.
Outside, items from the Classical, Hellenistic and Roman periods are on exhibition .
See the location on Google maps
Back to Guzelyurt index.